Hardware for furniture, upholstery, kitchen, coatings and furnishing systems.
News on products, companies, technologies and fairs for the production and marketing of furniture hardware, furniture accessories and semi-finished products for furniture.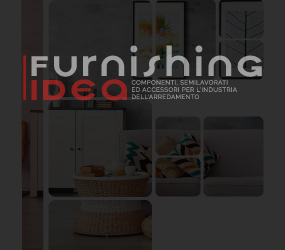 Why advertise with Furnishing Idea
How can you reach a targeted audience quickly and efficiently? Furnishing Idea allows you to increase the visibility of your company towards an audience of architects, interior designers and furniture makers already selected and interested in what you offer. Thanks to advertising strategies designed specifically for your company, you can consolidate your online presence, increase your credibility, keep your potential customers updated and more easily acquire qualified contacts to conclude commercial negotiations quickly.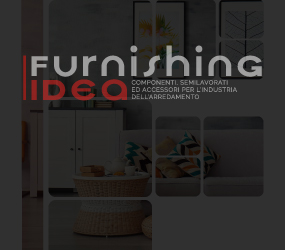 A showcase open 24/24 h: get your personalized company profile
By entering your company on Furnishing Idea you will have at your complete disposal a section reserved for your communications. The company file allows you to insert: the complete presentation of your company, technical and information sheets on products, information on services offered, catalogs, videos and dedicated editorial articles. This area can be updated daily according to your needs to allow your customers or prospects to keep in constant contact with your company.
Reach 17,000 industry professionals with direct email marketing and newsletters
Thanks to Furnishing Idea you can reach 17,000 professionals working in the furniture industry registered on the portal. How? Thanks to direct e-mail marketing campaigns and the sending of personalized communications by your company to inform, present and launch new products and acquire new potential customers. Furthermore, Furnishing Idea periodically sends newsletters for general communications concerning sector editorial, information on companies, products, technologies, events and trade fairs in which it is possible to insert personalized advertisements.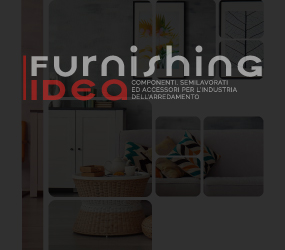 Present your products to a targeted audience
Inform your potential customers of your products by inserting detailed sheets containing technical specifications, video tutorials, images and catalogs to download for free. To facilitate communication with users, a contact form will be included in each product sheet through which users can request information and easily get in touch with your company. Also, according to your needs, you can insert other sheets.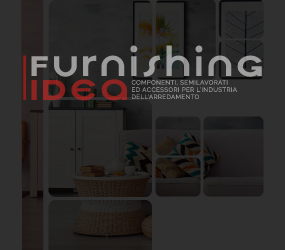 Display Advertising: banners and skins to make you known
Use customizable banners and skins to promote your company and your products and make yourself known to a targeted audience. The insertion of banners in the portal or in the newsletter can be of different sizes and allows you to increase awareness of your brand. The skin, on the other hand, is a clickable graphic that links directly to your company's website and allows you to obtain high visibility by reaching a wider audience.