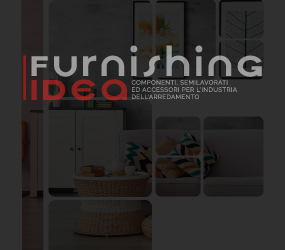 Invisibility, elegance, functionality and extreme versatility: these in a nutshell are the key elements of the new Conecta
hinge
, presented by
Salice
at
interzum 2023
where it was awarded the interzum award 2023 'High Product Quality'. Conecta is in fact a
hinge
with the ability to remain completely concealed inside the
door
and
side of the furniture.

Its technical features enable it to handle opening and closing movements with precision and fluidity, even with large, heavy doors made of wood or aluminium profiles.
Aesthetics and functionality at the highest level
The Conecta hinge provides clean lines and a modern design to any type of composition without sacrificing maximum technical functionality. Applied to glass doors with aluminium profiles, or with the door in the fully open position, Conecta always remains invisible to the eye, meeting the need for invisible technical hardware, which is increasingly in demand today among designers and manufacturers.
Customisable plates, available for both the door and the cabinet side, further enhance the aesthetics. The remarkable construction quality also makes the Conecta hinge suitable for applications of refined elegance and high functionality.
A versatile hinge
With its 94° opening angle, Conecta is fully adjustable in three directions by means of cam adjusters and is also available in a version with an integrated decelerating system for soft closing. The Conecta hinge is also equipped with a special anti-collision function that keeps the door in the fully open position, making it easier to open the internal drawers.