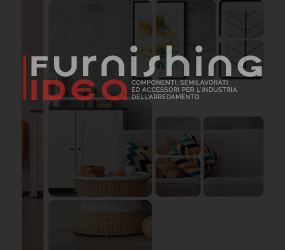 Upholstery materials
, whether intended for the production of sofas and armchairs or mattresses and cushions, require first of all comfort, softness, bearing capacity and durability, characteristics that we find in the
innovative materials
proposed by
Elcam.
A company specialized in the production and transformation of padding materials, Elcam has set all its production and processing on high quality standards, developing innovative products with high performance able to satisfy the needs of its customers in the best possible way, among which the most prestigious names in the sector at an international level stand out.

Solotex, SoloFlex, SoloSoff and WATERPROOF are Elcam's latest innovative materials.
Solotex©: last generation elastic padding
A latest generation product, Solotex© is an elastic padding which, thanks to its memory foam, is able to give the seats and backrests of upholstered furniture excellent comfort, microclimate and bearing capacity. Non-deformability, anatomical and voluminous are the characteristics that distinguish this elastic, ventilated, flexible and soft product. Solotex© guarantees performance of remarkable durability, elasticity, lightness and great breathability. Finally, another very important element in terms of sustainability, Solotex©, being a product based on polyester fibres, can be recycled.
Soloflex: an extremely versatile product
SoloFlex is an extremely versatile padding material: it can be used for both backrests and seats and armrests. High bearing capacity and durability are the main characteristics of SoloFlex. It is available in different percentages of composition (Memory + Solotex) and in the fireproof version BS 5852.
SoloSoff: an innovative microfibre
Another innovative product is SoloSoff, a microfibre which, thanks to a fine and preformed denier, offers softness and comfort. SoloSoff is able to obtain the same performance as feathers and down. It is also available in the fireproof version BS 5852.
WATERPROOF: the perfect water-repellent fabric for outdoor furniture
The outdoor furniture sector has been experiencing great growth in recent years and is believed to be still in full evolution. The outdoor space has in fact been completely re-evaluated and redesigned to be able to fully enjoy it and the upholstered furniture companies, attentive to these transformations, are paying ever greater attention to outdoor furniture.
Elcam offers its WATERPROOF water-repellent fabric for this sector. It is a guaranteed, tested fabric, resistant to water and atmospheric agents in general, easy to maintain, of excellent quality and long lasting. Its particular processing makes the WATERPROOF product a leader in the outdoor market, also giving it the exclusivity of a registered trademark.
Request information
Elcam Srl
Via delle Industrie 30/36, Lissone, 20851, Monza e della Brianza, Italia
---