Hardware for furniture, upholstery, kitchen, coatings and furnishing systems.
News on products, companies, technologies and fairs for the production and marketing of furniture hardware, furniture accessories and semi-finished products for furniture.
In this area you can stay up to date and follow all the developments of the most important furniture components fairs, furniture hardware fairs, furniture and furnishing fairs in Italy, Europe and worldwide. Taking part in a trade fair is a great way to present your business to possible interested parties, promote yourself, sell your products or get in touch with possible collaborators interested in your business.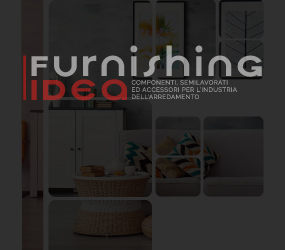 Select the month to view the calendar and places
Exhibitions of January
10 - 13 January 2023
Heimtextil
(Francoforte - Germany)
www.heimtextil.messefrankfurt.com
---
12 - 15 January 2023
Domotex 
(Hannover - Germany)
www.domotex.de
---
19 - 23 January 2023
Maison&Objet
(Parigi - France)
www.maison-objet.com
---
19 - 23 January 2023
Maison&Objet
(Parigi - France)
www.maison-objet.com
---
22 - 25 January 2023
Furniture Show
(Birmingham - United Kingdom)
www.januaryfurnitureshow.com
---
26 - 29 January 2023
Homi 
(Milano - Italia)
www.homimilano.com
---
29 January - 2 February 2023
Las Vegas Market
(Las Vegas - United States)
www.lasvegasmarket.com
Exhibitions of February
29 January - 2 February 2023
Las Vegas Market
(Las Vegas - United States)
www.lasvegasmarket.com
---
31 January - 2 February 2023
KBIS virtual 2023
(Las Vegas - United States)
www.kbis.com
---
3 - 7 February 2023
Ambiente
(Francoforte - Germany)
www.ambiente.messefrankfurt.com
---
15 - 18 February 2023
Expo Mueble Internacional  
(Guadalajara - Mexico)
www.expomuebleinvierno.com.mx
---
18 - 21 February 2023
The Big 5 Saudi
(Riyadh - Saudi Arabia)
www.thebig5saudi.com
---
21 - 24 February 2023
Meble Polska 2023
(Poznan - Poland)
www.meblepolska.pl
Exhibitions of March
1 - 14 March 2023
MIFF 2023
(Kuala Lumpur - Malaysia)
miff.com.my
---
2 - 4 March 2023
Mobitex
(Brno - Czech Republic)
www.bvv.cz/en/mobitex
---
8 - 11 March 2023
VIFA EXPO 2023
(HO CHI MINH CITY - Viet Nam)
www.vifafair.com
---
15 - 19 March 2023
Wohnen&Interieur
(Vienna - Austria)
www.wohnen-interieur.at
---
22 - 23 March 2023
Architect@work London Digital Summit
(Londra - United Kingdom)
www.architect-at-work.co.uk
---
28 - 31 March 2023
CIFF 2023
(GUANGZHOU - China)
www.ciff-gz.com
---
28 - 31 March 2023
interzum guangzhou 
(GUANGZHOU - China)
www.interzum-guangzhou.com
Exhibitions of April
12 - 14 April 2023
MebelExpo Uzbekistan 
(Tashkent - Uzbekistan)
www.mebelexpo.uz
---
18 - 20 April 2023
Proposte 2023
(Como - Italia)
www.propostefair.it
---
18 - 23 April 2023
Salone Internazionale del Mobile 2023
(Milano - Italia)
www.salonemilano.it
Exhibitions of May
9 - 12 May 2023
interzum 2023
(Colonia - Germany)
https://www.interzum.com/en/
---
21 - 23 May 2023
ICFF Intern. Contemporary Furniture Fair
(New York - United States)
www.icff.com
---
23 - 25 May 2023
The Hotel Show Dubai
(Dubai - United Arab Emirates)
www.thehotelshow.com
---
23 - 25 May 2023
Index Dubai 2023
(Dubai - United Arab Emirates)
www.indexexhibition.com
Exhibitions of June
7 - 10 June 2023
KBC Kitchen & Bath Shanghai
(Shanghai - China)
kitchenbathchina.co
---
12 - 14 June 2023
NeoCon Chicago
(CHICAGO - United States)
www.neocon.com
---
14 - 16 June 2023
IFFT Interiorlifestyle Living 
(Tokyo - Japan)
www.interior-lifestyle.com
---
14 - 16 June 2023
Interior Lifestyle Tokyo
(Tokyo - Japan)
www.interior-lifestyle.com
---
18 - 20 June 2023
Spoga+Gafa
(Colonia - Germany)
www.spogagafa.com
Exhibitions of July
13 - 16 July 2023
AIFF Australian International Furniture Fair
(Melbourne - Australia)
www.aiff.net.au
Exhibitions of September
17 - 21 September 2023
M.O.W. 2023
(BAD SALZUFLEN - Germany)
www.mow.de
---
20 - 23 September 2023
Ifmac Woodmac Indonesia
(Kemayoran - Indonesia)
www.ifmac.net
---
25 - 29 September 2023
Cersaie
(Bologna - Italia)
www.cersaie.it
---
26 - 29 September 2023
Marmomac
(Verona - Italia)
www.marmomac.com
---
30 September - 3 October 2023
Intermob
(Istanbul - Turkey)
www.intermobistanbul.com
Exhibitions of October
30 September - 3 October 2023
Intermob
(Istanbul - Turkey)
www.intermobistanbul.com
---
8 - 11 October 2023
Decorex 2023
(Londra - United Kingdom)
www.decorex.com
---
17 - 20 October 2023
Sicam 2023
(Pordenone - Italia)
www.exposicam.it
Exhibitions of November
5 - 8 November 2023
Brussels Furniture Fair 
(Bruxelles - Belgium)
www.meubelbeurs.be
---
8 - 9 November 2023
Architect@work Milano
(Milano - Italia)
www.architectatwork.it
---
15 - 18 November 2023
Made Expo 2022
(Milano - Italia)
www.madeexpo.it
---
20 - 24 November 2023
Mebel 2023
(Mosca - Russian Federation)
www.meb-expo.ru
---
23 - 26 November 2023
Furniture China 2023
(Shanghai - China)
www.furniture-china.cn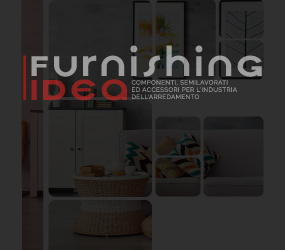 Heimtextil
10 - 13 January 2023 (Francoforte - Germany)
www.heimtextil.messefrankfurt.com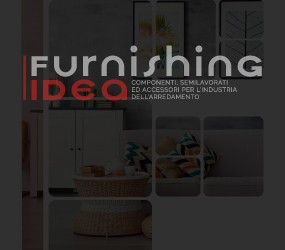 Domotex 
12 - 15 January 2023 (Hannover - Germany)
www.domotex.de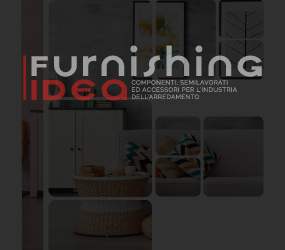 Maison&Objet
19 - 23 January 2023 (Parigi - France)
www.maison-objet.com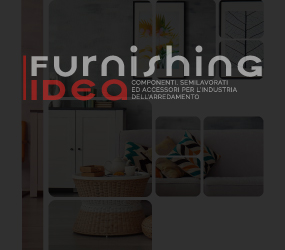 Maison&Objet
19 - 23 January 2023 (Parigi - France)
www.maison-objet.com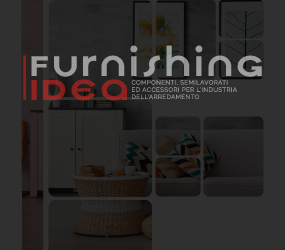 Furniture Show
22 - 25 January 2023 (Birmingham - United Kingdom)
www.januaryfurnitureshow.com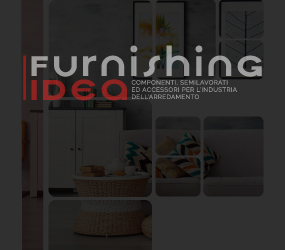 Homi 
26 - 29 January 2023 (Milano - Italia)
www.homimilano.com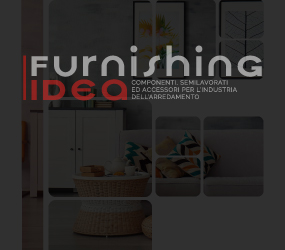 Las Vegas Market
29 January - 2 February 2023 (Las Vegas - United States)
www.lasvegasmarket.com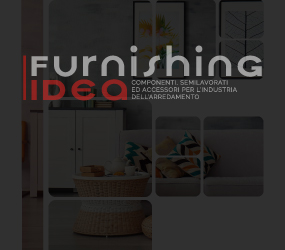 Las Vegas Market
29 January - 2 February 2023 (Las Vegas - United States)
www.lasvegasmarket.com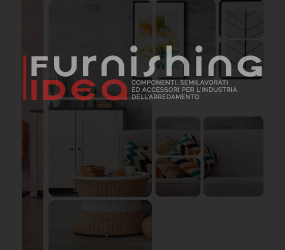 KBIS virtual 2023
31 January - 2 February 2023 (Las Vegas - United States)
www.kbis.com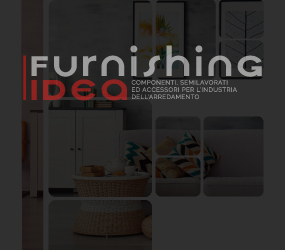 Ambiente
3 - 7 February 2023 (Francoforte - Germany)
www.ambiente.messefrankfurt.com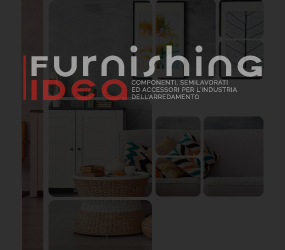 Expo Mueble Internacional  
15 - 18 February 2023 (Guadalajara - Mexico)
www.expomuebleinvierno.com.mx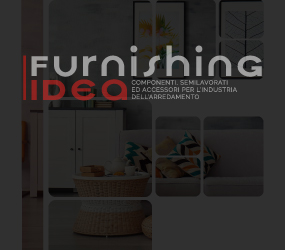 The Big 5 Saudi
18 - 21 February 2023 (Riyadh - Saudi Arabia)
www.thebig5saudi.com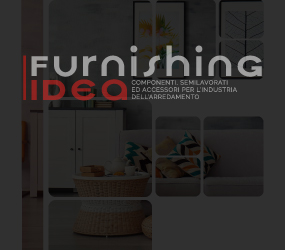 Meble Polska 2023
21 - 24 February 2023 (Poznan - Poland)
www.meblepolska.pl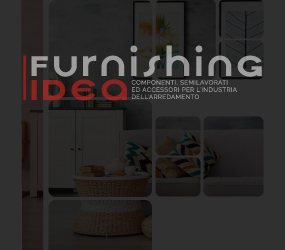 MIFF 2023
1 - 14 March 2023 (Kuala Lumpur - Malaysia)
miff.com.my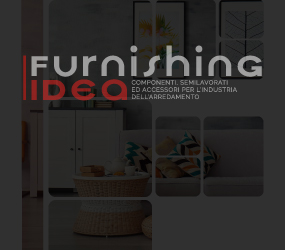 Mobitex
2 - 4 March 2023 (Brno - Czech Republic)
www.bvv.cz/en/mobitex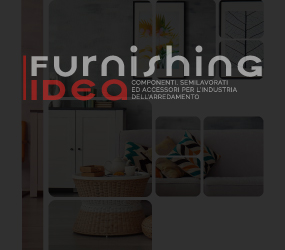 VIFA EXPO 2023
8 - 11 March 2023 (HO CHI MINH CITY - Viet Nam)
www.vifafair.com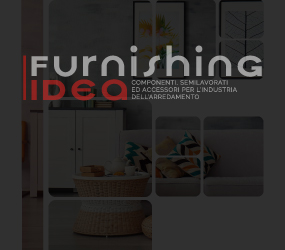 Wohnen&Interieur
15 - 19 March 2023 (Vienna - Austria)
www.wohnen-interieur.at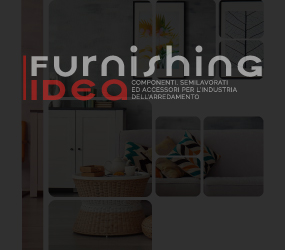 Architect@work London Digital Summit
22 - 23 March 2023 (Londra - United Kingdom)
www.architect-at-work.co.uk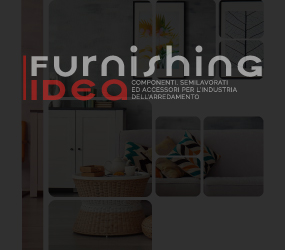 CIFF 2023
28 - 31 March 2023 (GUANGZHOU - China)
www.ciff-gz.com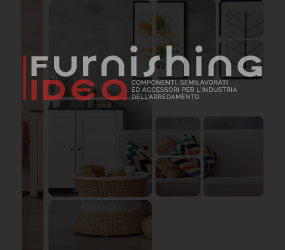 interzum guangzhou 
28 - 31 March 2023 (GUANGZHOU - China)
www.interzum-guangzhou.com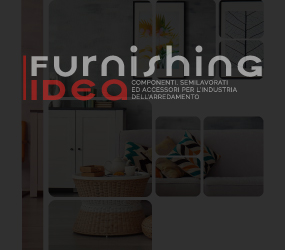 MebelExpo Uzbekistan 
12 - 14 April 2023 (Tashkent - Uzbekistan)
www.mebelexpo.uz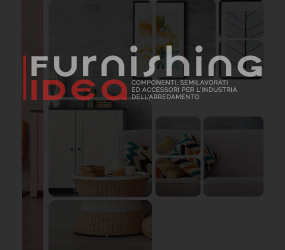 Proposte 2023
18 - 20 April 2023 (Como - Italia)
www.propostefair.it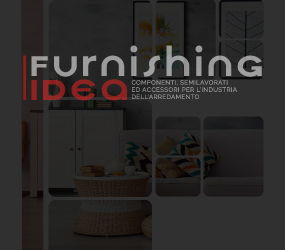 Salone Internazionale del Mobile 2023
18 - 23 April 2023 (Milano - Italia)
www.salonemilano.it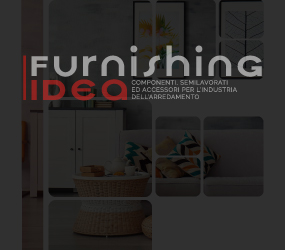 interzum 2023
9 - 12 May 2023 (Colonia - Germany)
https://www.interzum.com/en/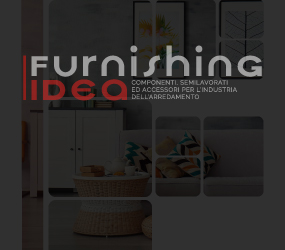 ICFF Intern. Contemporary Furniture Fair
21 - 23 May 2023 (New York - United States)
www.icff.com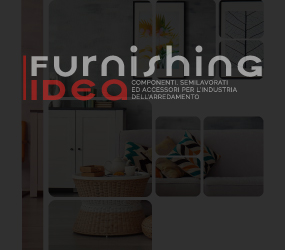 The Hotel Show Dubai
23 - 25 May 2023 (Dubai - United Arab Emirates)
www.thehotelshow.com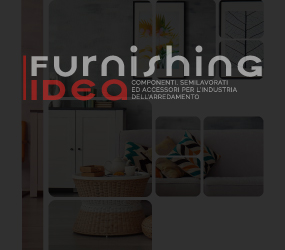 Index Dubai 2023
23 - 25 May 2023 (Dubai - United Arab Emirates)
www.indexexhibition.com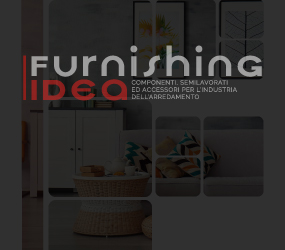 KBC Kitchen & Bath Shanghai
7 - 10 June 2023 (Shanghai - China)
kitchenbathchina.co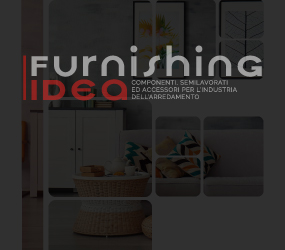 NeoCon Chicago
12 - 14 June 2023 (CHICAGO - United States)
www.neocon.com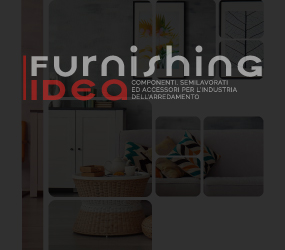 IFFT Interiorlifestyle Living 
14 - 16 June 2023 (Tokyo - Japan)
www.interior-lifestyle.com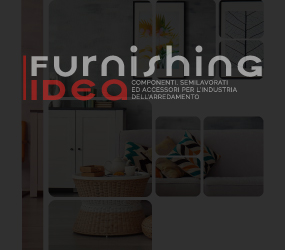 Interior Lifestyle Tokyo
14 - 16 June 2023 (Tokyo - Japan)
www.interior-lifestyle.com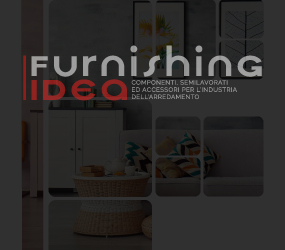 Spoga+Gafa
18 - 20 June 2023 (Colonia - Germany)
www.spogagafa.com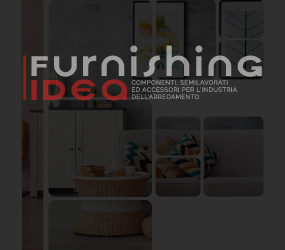 AIFF Australian International Furniture Fair
13 - 16 July 2023 (Melbourne - Australia)
www.aiff.net.au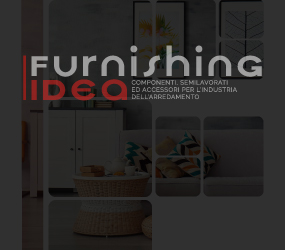 M.O.W. 2023
17 - 21 September 2023 (BAD SALZUFLEN - Germany)
www.mow.de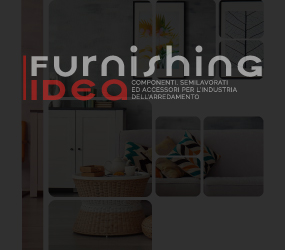 Ifmac Woodmac Indonesia
20 - 23 September 2023 (Kemayoran - Indonesia)
www.ifmac.net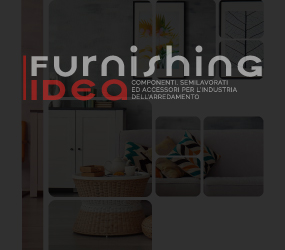 Cersaie
25 - 29 September 2023 (Bologna - Italia)
www.cersaie.it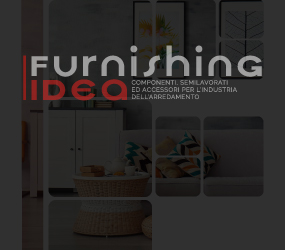 Marmomac
26 - 29 September 2023 (Verona - Italia)
www.marmomac.com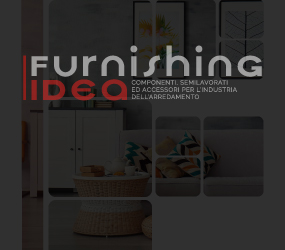 Intermob
30 September - 3 October 2023 (Istanbul - Turkey)
www.intermobistanbul.com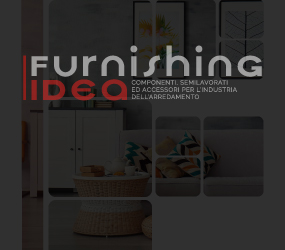 Intermob
30 September - 3 October 2023 (Istanbul - Turkey)
www.intermobistanbul.com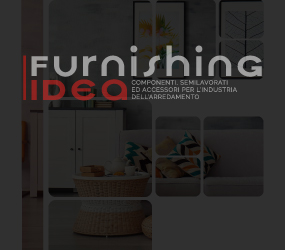 Decorex 2023
8 - 11 October 2023 (Londra - United Kingdom)
www.decorex.com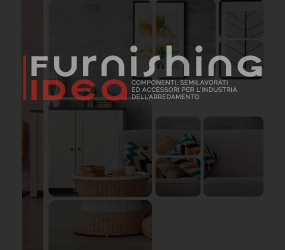 Sicam 2023
17 - 20 October 2023 (Pordenone - Italia)
www.exposicam.it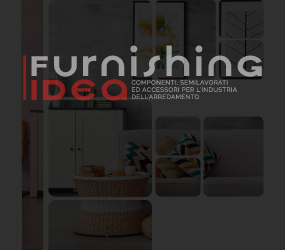 Brussels Furniture Fair 
5 - 8 November 2023 (Bruxelles - Belgium)
www.meubelbeurs.be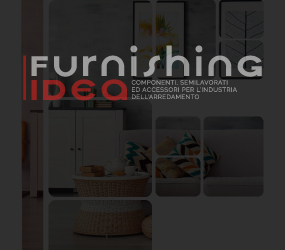 Architect@work Milano
8 - 9 November 2023 (Milano - Italia)
www.architectatwork.it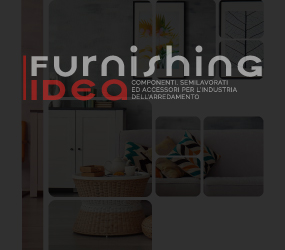 Made Expo 2022
15 - 18 November 2023 (Milano - Italia)
www.madeexpo.it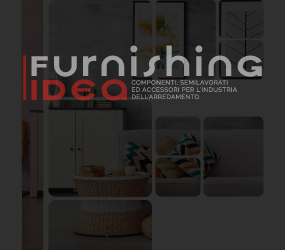 Mebel 2023
20 - 24 November 2023 (Mosca - Russian Federation)
www.meb-expo.ru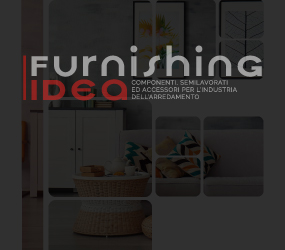 Furniture China 2023
23 - 26 November 2023 (Shanghai - China)
www.furniture-china.cn