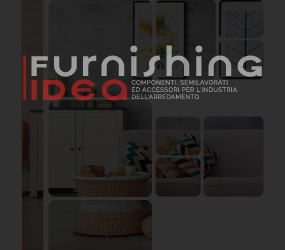 Excellent results for the
Hettich Group,
one of the largest
furniture hardware
manufacturers in the world with headquarters in Kirchlengern. In 2022 it achieved a
turnover
of around 1.5 billion euros, recording an increase of almost 10% compared to 2021, a year which had already seen growth of over 26%. The export share covered 74%.
The company has invested EUR 125 million globally in new products, infrastructure projects, buildings, installations, digitisation software, and also in capacity expansion. Around 8,000 people currently work for Hettich worldwide, almost 3,800 of them in Germany alone.
The market situation
The 2023 annual press conference was also an opportunity to take stock of the market situation in the light of rising electricity and gas costs, rising commodity prices and high inflation rates.
The increase in demand on the furniture market, which began in the second half of 2020, continued until mid-2022. The furnishing and do-it-yourself sectors remained priority interests for consumers around the world . Many people have invested in their own homes.
In the second half of last year, in many countries, however, a low propensity to purchase on the part of end consumers began to be found. "Due to the rising prices for basic necessities, energy and furniture, end consumers in many regions of the world have started to set new priorities in the purchasing decision phase in 2022," explained Jana Schönfeld, Managing Director of the Hettich Group.
Sascha Groß, Managing Director of the Hettich Group, added: "It is very important for us to be prepared for a possible natural gas shortage in order to remain a reliable partner for our customers even in these difficult times. Of course, we appreciate that the federal government is willing to support our company through price containment."
Combining economic success and sustainability
"We have used the last few months to strengthen the network between the various locations, to come up with new ideas, to improve our processes at all levels and above all to create a situation in which working is a pleasure for everyone," Jana Schönfeld is pleased to say. At Hettich's first global training event called 'Future Days', colleagues shared their knowledge for three days and were inspired by the input of external experts.
The long-term goal of the Hettich Group's corporate strategy is to combine economic success with social and ecological responsibility. "We want to ensure that with the efforts made today, everyone can enjoy a tomorrow worth living," Schönfeld continues. Central to the company's focus is the physical and psychological well-being of all its staff, its commitment to a fair and educated society, and its concern for the environment. Hettich has always attached great importance to its ecological responsibility; the family business aims to achieve climate neutrality at its sites, save resources, increase energy efficiency and further optimise the recyclability of its products.
Hettich looks to the future with confidence
In 2023, the Hettich Group will still face challenges such as steel prices, energy and logistics costs, geopolitical risks and gas supply uncertainty. However, the company is confidently looking to the future and global growth potentials, exploiting all available production capacities.
Schönfeld says: 'We are confident that we will meet these challenges as a strong team. Our colleagues all over the world do fantastic work every year in renewal, and we know that we will be able to count on our trustworthy suppliers and customers in 2023 as well"."We are not just looking at the coming months, we prefer to think long term," adds Groß. "The various regions of the world in which we are active differ greatly in the way they develop. We will therefore continue to adapt flexibly to the various needs of our customers in different countries, taking advantage of the opportunities that arise.
Request information
Hettich Italia
Via Calderai, 35, Cimadolmo, 31010, Treviso, Italia
---