Hardware for furniture, upholstery, kitchen, coatings and furnishing systems.
News on products, companies, technologies and fairs for the production and marketing of furniture hardware, furniture accessories and semi-finished products for furniture.
Solidity and concreteness are the main characteristics with which OMGE presents itself at Sicam 2022. We talked about it with Cristiano Sironi, sales manager for Italy.

The company, specialized in the production of runners for furniture and components for sliding systems, presented innovative products at Sicam: ball-bearing runners aimed more at the technical industry, runners transformable table and systems, distinguished by high versatility of use and adaptability to different spaces.

Watch the complete video interview.
Request information
OMGE SPA
Via Nazionale, 1, Vertemate con Minoprio, 22070, Como, Italia
---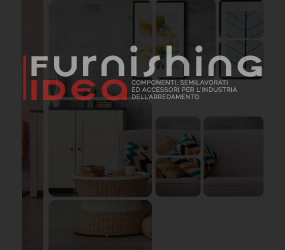 OMGE SPA
Via Nazionale, 1, 22070, Vertemate con Minoprio (Como), Italia
---