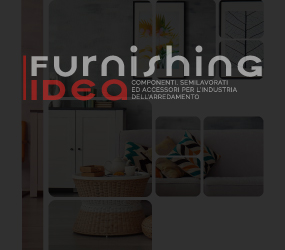 The logic of the linear economy has led to flooding the planet with waste, causing serious damage to the ecosystem and animals. At this rate, by 2050 we will have more plastic than fish in the ocean. To make its own contribution,
ORSA foam,
a company that has always been attentive to sustainability, has developed several products that have a positive impact on the environment: the
RisOrsa range of sustainable polyurethane padding
and two lines of
polyurethane agglomerates.
RisOrsa: eco-friendly polyurethane padding
As regards the production of flexible expanded polyurethanes, the company offers the RisOrsa range, which includes eight types of eco-friendly polyurethane padding. These foams are made using a high percentage of vegetable polyols, without affecting the physical-chemical characteristics of the product. The products are certified according to international standards: Oeko-Tex, certified for the responsible use of chemical products, and Certi-Pur, certified for safety, health and the environment. In addition to these, RisOrsa also has a certification linked to the specific plant content for each product.
Polyurethane agglomerates: two product lines
ORSA foam, through its Rebound Division, can include two ranges of polyurethane agglomerates. The first, called "H", consists of an agglomerate formed from production waste. This is joined by the newborn "R" range, which represents a further step towards sustainability and is positioned in a circular economy perspective, since it uses secondary raw material deriving from the recycling of flexible polyurethane foam at the end of its life, sanitized and agglomeration.
ORSA foam has obtained for these lines the environmental product certification "PSV - Plastic Second Life" which promotes the materials and products obtained from the valorisation of waste from separate collection (R) and from materials obtained from industrial waste (H).
Request information
Orsa Foam
Via A. Colombo, 60, Gorla Minore, 21055, Varese, Italia
---