Hardware for furniture, upholstery, kitchen, coatings and furnishing systems.
News on products, companies, technologies and fairs for the production and marketing of furniture hardware, furniture accessories and semi-finished products for furniture.


Innovative solutions in terms of product and finishes: this is what Ossicolor, a company specialized in the processing of aluminum components for the furniture industry, proposed at the Sicam trade fair.

Manuel Cecchele, owner of the company located in Trentino, and the architect Michele Marcon show us the numerous innovations proposed both for the kitchen and for the living area, such as the wall system, a tribute to the artist Piet Mondrian, who well it adapts to any environment.

Watch the complete video interview.
Request information
Ossicolor S.r.l.
Via Fontanelle 126, Trento, 38121, Trento, Italia
---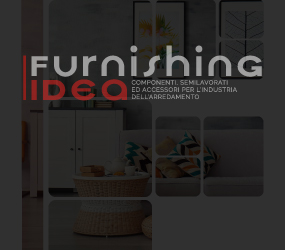 Ossicolor S.r.l.
Via Fontanelle 126, 38121, Trento (Trento), Italia
---