Hardware for furniture, upholstery, kitchen, coatings and furnishing systems.
News on products, companies, technologies and fairs for the production and marketing of furniture hardware, furniture accessories and semi-finished products for furniture.
Experimenting with live environments: this is the concept expressed this year by Ostermann in its stand to invite customers and visitors to directly test the use of new products and draw inspiration for their projects.

Valentina Beccaro, new CEO of Ostermann Italia, illustrates the news, including the innovative desk equipped with technology for wifi charging and height adjustable according to your needs. In addition, a wide range of furniture edges including ABS and wooden edges have been inserted in live settings.

Watch the full video interview.
Request information
Ostermann Italia Srl
Via Germania 38, Peraga Di Vigonza, 35010, Padova, Italia
---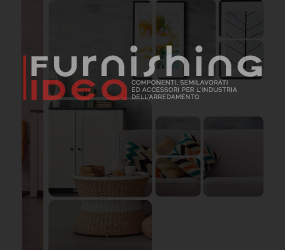 Ostermann Italia Srl
Via Germania 38, 35010, Peraga Di Vigonza (Padova), Italia
---