Hardware for furniture, upholstery, kitchen, coatings and furnishing systems.
News on products, companies, technologies and fairs for the production and marketing of furniture hardware, furniture accessories and semi-finished products for furniture.
Present your company: fill in the form below and get in touch with Furnishing Idea
Are you a company operating in the furniture industry? Do you want to increase your visibility on the web, increase sales and reach new and potential customers? Rely on Furnishing Idea.

Furnishing Idea is the first portal dedicated to companies and professionals in the furniture and furnishing industry. We help companies to increase their visibility by working with targeted marketing strategies and taking advantage of the best digital and paper tools.

Present your company in this specific section: enter the information indicated in the contact form and submit your personalised request. After analysing your request, Furnishing Idea will develop the solution best suited to your needs.

We remind you that our staff responds from Monday to Friday and respects the following time slots: 9.30 am – 12 pm / 3 pm – 5 pm.
FILL IN THE FORM AND PROMOTE YOUR COMPANY
You will receive an answer from one of our operators as soon as possible.
Perché scegliere Furnishing Idea
1.

Far conoscere la tua azienda e i tuoi prodotti a un pubblico di professionisti in Italia e all'estero

2.

Aumentare la visibilità dei tuoi prodotti

3.

Comunicare le novità di prodotto a oltre 17.000 professionisti alla ricerca di soluzioni innovative

4.

Acquisire contatti qualificati per aumentare il numero di clienti
RICHIEDI INFORMAZIONI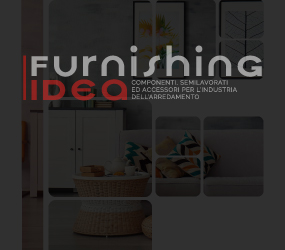 Strategie di marketing per la tua azienda
Scheda azienda personalizzata all'interno del portale web
Pubblicità sul web
DEM (Direct E-mail Marketing)
Newsletter
Attività SEO
Magazine di settore cartaceo e digitale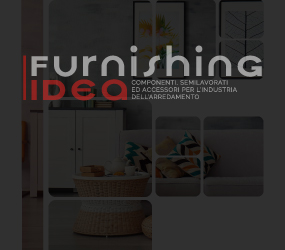 Riserva il tuo spazio nella prossima edizione del Magazine
Riserva il tuo spazio nella rivista cartacea e digitale dedicata alle aziende del settore. Presenta i tuoi nuovi prodotti a oltre 17.000 professionisti di settore nazionali e internazionali. Il Magazine verrà distribuito alla prossima Fiera SICAM 2023 e pubblicizzato su molteplici canali digitali al nostro database profilato di architetti.
RICHIEDI INFORMAZIONI
Vuoi riservare il tuo spazio nella prossima edizione della rivista o richiedere informazioni sui servizi di marketing per promuovere la tua azienda e i tuoi prodotti?