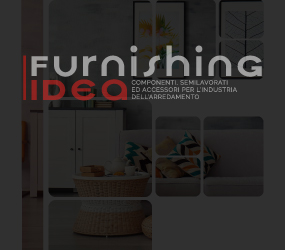 After a four-year wait,
Vefer
, one of the leading companies in Italy and Europe in the production of
flexible polyurethane foams
, returned to the spotlight at the
Interzum
fair in Cologne. This year's event saw a considerable turnout of visitors, many of whom showed a strong interest in the proposals presented at the Vefer stand, professional operators coming not only from the European area, but also from more distant markets such as the Americas and South-East Asia.
Innovative and eco-friendly materials
Vefer's success at interzum 2023 stemmed from the interest in the range of new products presented by the company, among which were the new melamine-free flame-retardant polyurethane foams and the products called Airsystem® made from the latest generation of ultra-performing raw materials. The Airsystem® range stands out for its high comfort, breathability and low emissions, creating an innovative and eco-friendly material that is particularly suitable for the comfort sector.
CIRCULARREFOAM: innovative and sustainable solution
The new CIRCULARREFOAM® material, developed in cooperation with Repsol, a polyurethane foam produced from a mixture of virgin materials and 15% recycled polyol, also received great attention. CIRCULARREFOAM®, an eco-friendly product with outstanding ergonomic and breathability characteristics, allows its life cycle to be repeated a total of five times. An innovative solution with a reduced carbon footprint that saves resources and not only confirms Vefer as one of the leading companies in the comfort polymers sector, but also propels it into the future with the mission of ever-increasing sustainability.
Vefer: research and innovation
Vefer, which has always been committed to research and innovation with the aim of developing new products and new applications, employs strategies based on concepts of eco-compatibility by working on innovative solutions capable of saving raw materials and energy.

As of this year, the company is a member of AIPEF, Aziende Italiane Poliuretani Espansi Flessibili, and a member of Europur, European association of flexible polyurethane foam blocks manufacturers.
Request information
Vefer SpA
Viale Martiri della Libertà, 102, Lissone, 20851, Monza e della Brianza, Italia
---